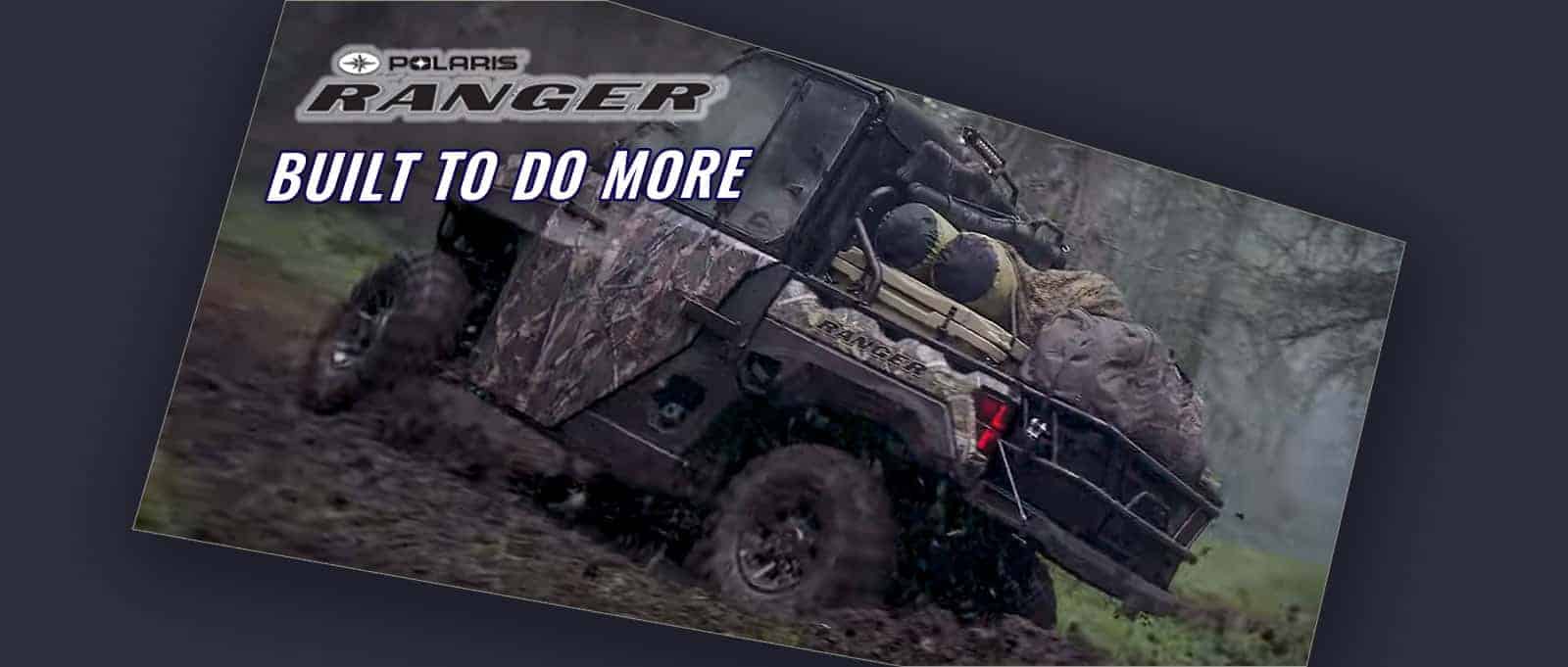 POLARIS RANGER
Utility Vehicles That Work Hard and Ride Smooth
When it comes to hard working, smooth riding utility vehicles, the Polaris Ranger is still the best selling utility side by side in the industry. When you're seeking four wheelers for sale, we invite you to come in, take a look, and take a demo ride to choose the Polaris side by side Ranger that's right for you.
Ranger 900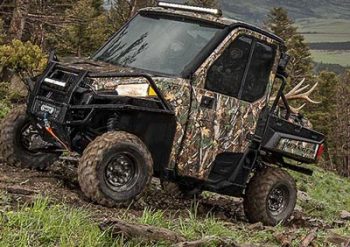 This three seater comes with a 4-stroke twin cylinder engine that moves out with 68 HP. And it has a generous payload of 1,500 lbs, plus a towing load of 2,000 lbs. Add on-demand true AWD, automatic PVT transmission and Dual-A-Arm front and rear suspension, and you've got a vehicle that can work all day, taking whatever you throw its way.
The Ranger 900 features a 12 inch ground clearance, optional EPS, and stamped steel wheels. The tilt steering comes standard, letting you adjust it to your needs.
You'll find the Ranger 900 to be comfortable, easy to drive, great for chores, and fun to take out for a recreational spin.
Ranger 1000
This vehicle matches the 900 on most features, but offers you extra power with its 80 HP engine. Need more horses in the engine for your daily work? Come in and demo the Ranger 1000.
Ranger Crew 1000
Need room for extra passengers? The Ranger Crew can hold 6, with a payload of 1,750 lbs. The hitch tow rating is for 2,000 lbs and the vehicle comes with a standard 2" receiver. This Ranger has an 11.3" ground clearance.
Expect a great ride from the high performance drive system, automatic PVT H trans, 4-stroke twin cylinder engine and electronic power steering. Dual-A-Arm front and rear suspension make for smooth traveling. The front and rear 4-wheel hydraulic disc brake system, aluminum wheels, and adjustable driver seat and tilt steering all come standard.