Are Side-by-Sides Worth The Money?
Are Side-by-Sides Worth The Money?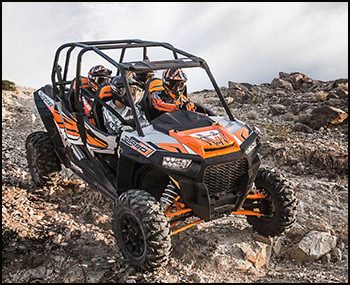 To answer that, we have to look at the history of side-by-sides and see how far they've come.
For example, take a look at the Polaris RZR, which was first introduced back in 2009.
That model had only 12" of suspension travel, ran on 26" tires, and packed only 55HP. You could pick one up for just about $14,000. Of course, back then people thought that was an outrageous price for a side-by-side, but the fact was that nothing else came close to the RZR'sperformance.
Only five years later the Polaris RZR XP 1000 boasted a 110 HP and a  suspension travel of 16 in" in the front and 18 "in the rear. Tires were now  29". But performance has its price, and it bumped up to $20,000 that year.
So the simple fact is the RZR has always been a top-of-the-line machine, and priced accordingly. Judging by its constant and growing popularity, consumers have seen the value.
Side-by-Sides Today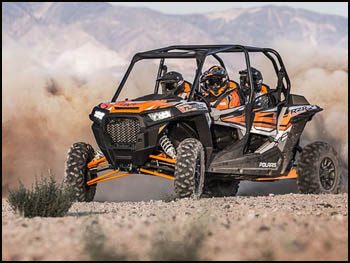 Today's Polaris RZR Turbo S features 16" of ground clearance, 25" of suspension travel, and a turbo engine that roars at 168 HP. Tires are now 32". It's obvious how much has been upgraded on these machines, and the quality of the ride proves it. Yes, the price has doubled, but performance has more than doubled since the first crop of RZRs hit the trails.
Keep in mind, too, that bigger tires and a more powerful engine means the entire drive line had to be updated to accommodate them. Bigger axles, and a different transmission tuning had to be added.
That Said, Is It Worth the Investment?
If you love spending your free time taking on the toughest trails, from mountain passes to desert dunes and everything in between, then the answer is a resounding yes. RZRs are purpose-built to conquer any obstacles you put in front of them.
And consider this: a Jeep for off-roading costs the same, but can't match the performance of a RZR. Sure, you can drive it around town, but when you're hunting for the most thrills and the biggest challenges, it can't compete.
Off-Roading Comfort and Safety Built In
Because the RZR is purpose-built as an off-road vehicle, Polaris has designed the seating and safety features specifically for long rides in exceeding harsh and rugged terrain. The RZR is engineered for power and easy handling no matter where, or how, you're riding.
Prefer a side-by-side that offers more flexibility? The Ranger comes with a tow rating equivalent to that of a Jeep. So even when you're using your 4×4 for work, it offers you all the fun of an ATV with the power to haul what needs haulin.'
Still Thinking About Side-by-Sides?
We invite you to come in or call our Polaris specialists and learn more. Polaris side-by-sides are state of the art. Take a look, and you'll see why they are worth every penny you spend. Check our Current Promotions page for great seasonal deals on our Polaris machines.
Take a minute to view all of our Polaris RZR inventory and to view some exciting RZR videos. We bet they'll get you in the mood for a day in a Polaris RZR!