THE POLARIS UTV LINE-UP: PICK THE ONE YOU NEED
Every Polaris UTV is a rough and ready little vehicle that will take you where you want to go, and get the job done. Choose from The General, The Ranger or the RAZR and get ready to ride! If you're looking for four wheelers for sale, the Polaris side by side is a solid choice.
Polaris General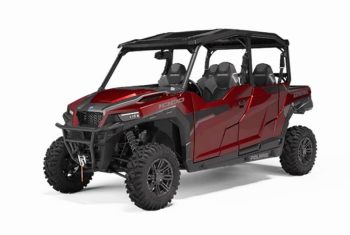 If you believe in being ready for anything and like to attack both your backyard chores and the back country with the same intensity, you need the General.  This UTV handles a mountain of work as fiercely as it handles a mountain trail. There's no doubt about it: this  machine can do it all.
With the class-leading towing, dumping box and massive payload capacity you can get the job done right and bring enough gear to do it.
The General's handling is instantly responsive enough to conquer the toughest trail because of its class-best ground clearance and suspension. And both the 2-seat and 4-seat models set a new standard for all day comfort. And if you're hunting, the General has the power to haul, pull and power you through the toughest terrain to bag your prize.
Polaris RZR - Razor-Sharp Performance Anywhere, Any Time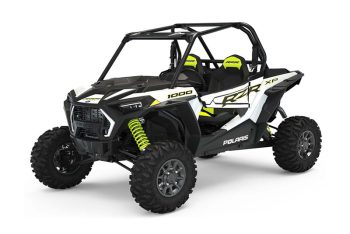 RZR® dominates every type of off-road terrain. Have a passion for  mountain trails or desert riding? Spend your spare time duning, rock crawling or mudding?  RZR does it all, and does it with style.
RAZR Sport models are built for thrills, but still seat you in all-day comfort. Trail models have a narrower 50" stance for width-restricted trails. Choose the 2- or 4-person model and get out there.
Work Hard, Play Hard with Power and Comfort in A Ranger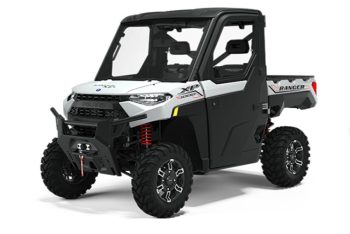 When you need to get more done, you need a RANGER®. Backyard, back forty, or back woodlot, the RANGER is trusted by more farmers, hunters and homeowners to take care of business than any other UTV for more than a decade.
RANGER is the most powerful utility side-by-side lineup in the industry, with class- leading payload and towing capacities. And that's true of all RANGERs, from 2-seat options clear through the the 6-seat crew vehicle.
And given its power and comfort, the RANGER is the perfect vehicle for hunting trips and trail riding, too.
Come in today and choose the UTV of your dreams. Our experienced staff can help you select the best model for your needs.