Case IH Inventory For Sale In Wyoming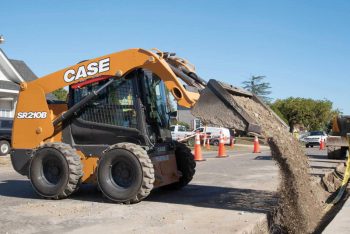 No DPF. The SR210B is an extremely popular medium-frame skid steer that looks and feels compact, but offers operators the performance of a larger machine. The Case SR210B has greater torque, breakout force and auxiliary hydraulic performance than comparably sized...
Read More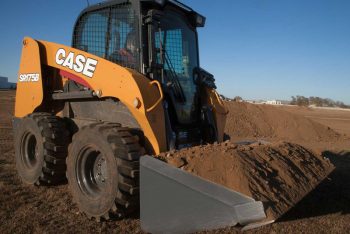 At 1,750-pounds rated operating capacity and 67 horsepower, the radial lift SR175B is ideal for light- to medium-duty applications where basic earthmoving, loading and attachment operations are required. Standard (3,050 psi and 20.6 gpm) and optional high-flow (3,050 psi at...
Read More
Case IH Skid Steers
The new Case skid steer is beefier than ever, with a medium frame and increased torque. It has the industry's widest cab, and several fatigue fighting features to make long work days better. You'll find increased stability during lifting and hauling, as well. These machines are made to fit attachment options for your every need. In fact, there's a a variety of buckets and more than 75 compatible attachments available to fit any job.
We also carry Case IH  parts, and we service what we sell.